Jingle Hell's


Production Designer

Produced by
Makeout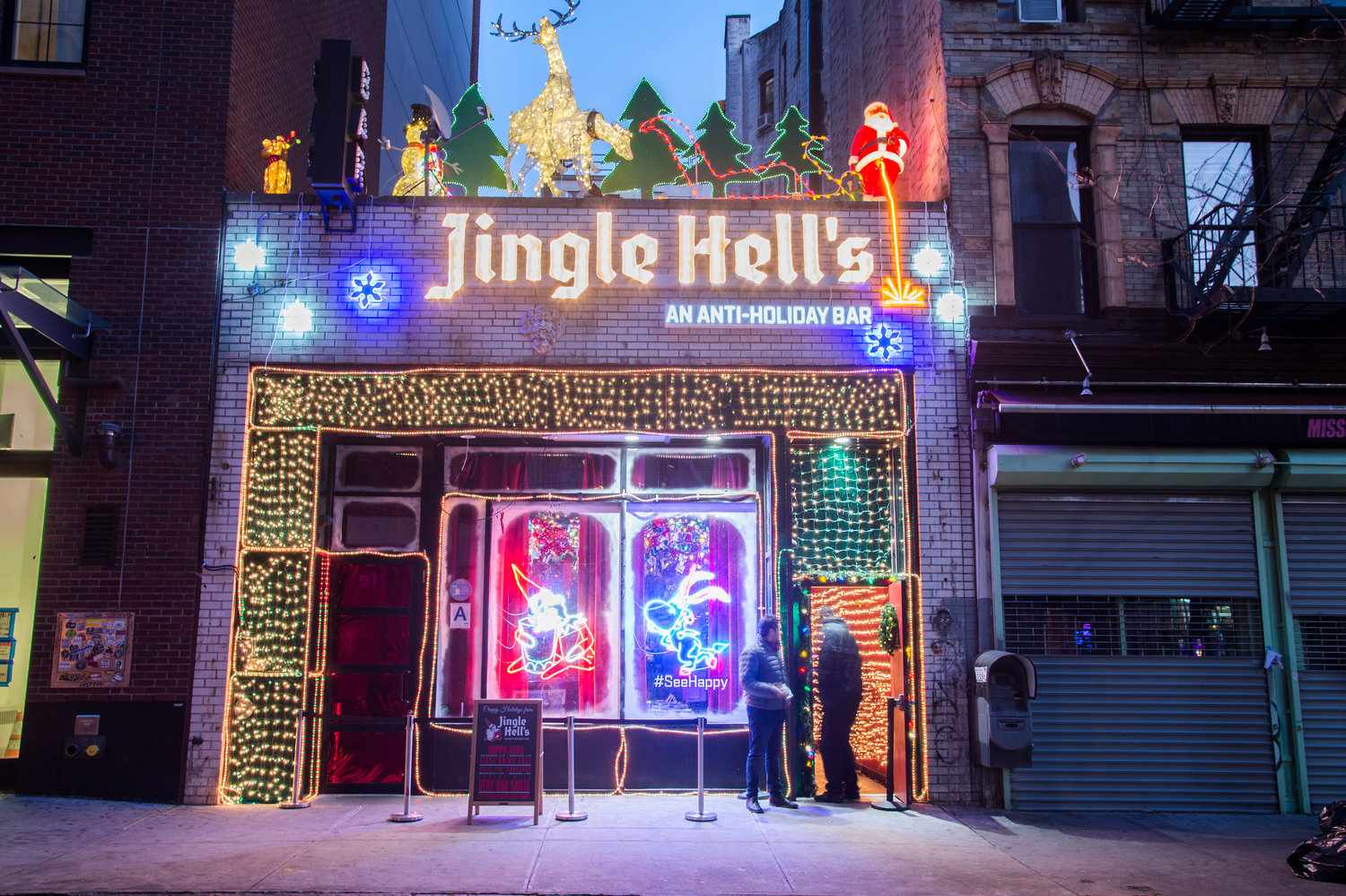 Tasked with creating an anti-holiday bar to mark the premiere of Syfy's show Happy we took a local bar, removed all their furniture and decor, and re-decorated head to toe to create a world uniquely Happy. Our design included a twisted Santa Land, ransacked livingroom, as well as
a custom drop ceiling stuffed with miles of garland and more than 30,000 orniments.

We served 17,000+ guests and made more than 150 million media impressions.